Disclaimer: Please note that we from SYTYCW haven't read the stories we mention in Undiscovered Gems (at least not all of them). This here is mainly an opportunity for authors to pimp their stories. =)
~~~~~~~~~~~~~~~~~~~~~~~~~~~~~~~~~~~~~~~~~~~~~~~~~~~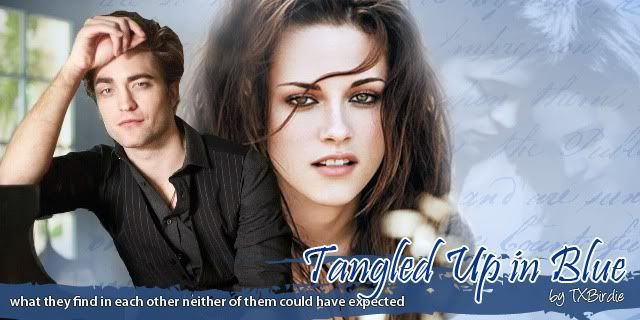 Summary: Bella is an antsy stay-at-home-mom with lukewarm feelings for husband Jake. On a whim she decides to attend a writer's conference to pursue a long forgotten hobby. There she finds a chance meeting with famous author Edward, and he flips her over inside out. He's looking for inspiration to write THE great American novel and she's looking for inspiration, any inspiration, to pull her out of her doldrums existence. But what they find in each other neither of them could have expected.
Why should I (the reader) read your story?
I think you should read my story because I'm aiming to write a love story rooted in reality. We all love the fantasy of the original Bella and Edward because we know it just doesn't happen like that in real life (vampires and werewolves aside, lol) and we want that escape. But I'm more drawn to the stories that feel real, like they could be me. I have been accused repeatedly of hiding out in my readers heads or bugging their homes for my plot. :) The fact that so many people can relate is such an honor to me.
Where did you get inspiration?
I got the inspiration from my story thinking about an alternative universe where Bella and Edward's paths could have crossed but didn't until much later. What happens when two who are meant to be find each other and all their complications? I am also inspired daily by my children when I write Bella's home life. If Bella's kids have done it or said it in my story, my kids have.
What do you think is the BEST thing about your fic?
I think the best thing about my fic is that it moves people to thank me for it. I've never been so humbled. I'm writing it for myself and the fact that other people love it, is simply amazing.