Disclaimer: Please note that we from SYTYCW haven't read the stories we mention in Undiscovered Gems (at least not all of them). This here is mainly an opportunity for authors to pimp their stories. =)
~~~~~~~~~~~~~~~~~~~~~~~~~~~~~~~~~~~~~~~~~~~~~~~~
Summary: Bella Swan is a hardened killer living in a warzone in Forks, Washington. Vampires have taken control away from the humans and she's willing to do anything to get them out of the country (or kill them, that always works). She was always taught to never trust a vampire, but when the resistance is compromised, and the solution falls into the hands of a vampire, is she willing to turn her back on everything she believed in?
Why should I (the reader) read your story?
Cauchemar Vivant has a lot to offer. It's unlike the other Twilight fics out there; you can tell it's a completely different ball game from the first few chapters. This Bella is tough and spunky, but not in an obnoxious way. Oh, and she's not fawning over Edward within the first three chapters. Not sure if that bothers you, but I'll admit it's one of my fandom pet peeves, ha ha!
This story has everything you're looking for! Complicated plot, intriguing characters, and gore. Okay, not a lot of gore, but there's plenty of action.
Where did you get the inspiration?
I can't really say; it just came to after reading the umpteenth fic of the same storyline. There's not a lot of flavor in the Twilight fandom, and I'd like to help change that. So I guess you could say my inspiration came from a thousand annoying Bella's, and so little diversity.
What do you think is the BEST thing about your fic?
The guns! Yes, I have a ton of information about guns--but not that it would bore you to death. I introduce them all in very interesting ways (which mostly happens in chapter 9). And the hints! All throughout the beginning chapters, the spider web is being set. There are hundreds of hints when the vampires are around. I hope it keeps you on the edge of your seat!
~~~~~~~~~~~~~~~~~~~~~~~~~~~~~~~~~~~~~~~~~~~~~~~~~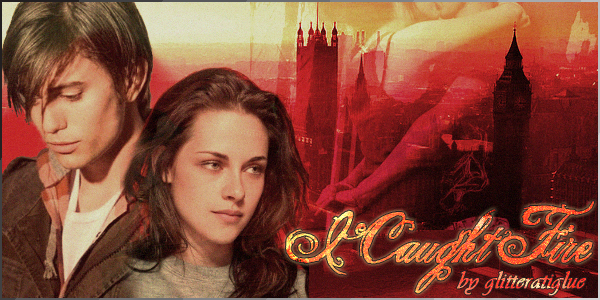 Summary: Bella Swan came to study in London to escape her painful past. One night of passion with Jasper Whitlock: a charismatic, yet haunted bartender will change everything. Can they find salvation in one another? AH, OOC. M for lemons/profanity/disturbing themes.
WHY should I (the reader) read your story?
Jasper is a bartender who works in London and Bella is a student there. They've both moved to the UK to escape their pasts. She meets him one night in the bar where he works and their subsequent one-night stand changes both of them forever. It's about two people who've suffered a lot and have a lot of problems as a result, yet they are inexplicably drawn to each other. It's not an easy ride - there will be heartfail as we slowly find out about their pasts, but there will also be a lot of fun and love on their journey of discovering each other and trying to heal together. P.S. There are lemons - 'nuff said!
Where did you get inspiration?
Jasper has always intrigued me as a character as he's so enigmatic, masculine yet an empath and sensitive to the feelings of others. I also live in London, where the fic is set. I absolutely love living there and wanted to base a fic there, going by the old adage: 'write what you know'. The setting will figure a lot in the story.
What do you think is the BEST thing about your fic?
That Bella is assertive and willing to stand up for herself. She has a one-night stand with Jasper, and realises fully what she's doing, not expecting anything more to come of it. She's dealing with a horrific past, grief and loss, and she's brittle, yet she's strong too. She's a complicated, flawed character and so is Jasper - and I'd like to think this makes it interesting to read. The feelings they develop for one another don't make them magically perfect, but they help both of them begin to confront the horrors of their pasts. There's a lot of plot to come so stay tuned and I hope you enjoy reading! xxx
~~~~~~~~~~~~~~~~~~~~~~~~~~~~~~~~~~~~~~~~~~~~~~~~~
Summary: Edward, Jasper and Emmett are in their 30's and have only one thing in common: their mother. Little do they know she has decided to pay them a visit to help them realize what's missing from their lives. *AH*
Twilight - Rated: M - English - Chapters: 7 - Words: 34,297 - Reviews: 101 - Updated: 2-28-10 - Published: 1-6-10 - Edward & Bella
WHY should I (the reader) read your story?
I have tried to write what I know and I know motherhood. The story is a different and (hopefully) engaging account of the three brothers as adults in the real world.
Where did you get inspiration?
I have three sons and am secretly dreading the time I am no longer a part of their day to day lives.
What do you think is the BEST thing about your fic?
The best thing about the story is the reaction that people seem to have and how it related to their own lives. Even if you don't have children, everyone has a mother and can relate.
Thanks for this opportunity- I love when I stumble on a story with a limited number or reviews and can share it with the fandom! :O)
~~~~~~~~~~~~~~~~~~~~~~~~~~~~~~~~~~~~~~~~~~~~~~~~~
Summary: Student Bella Swan gets in over her head when friends insist on chasing old Civil War ghost stories, specifically The Legend of Green Eyes. This is my first fic. Canon pairings, in character, and not necessarily AH, but somewhat.
Twilight - Rated: T - English - Romance/Supernatural - Chapters: 13 - Words: 45,349 - Reviews: 161 - Updated: 2-28-10 - Published: 10-11-09 - Bella & Edward
Why should I (the reader) read your story?
I think the concept is different, yet is loyal to canon. I had never read a fic with Edward as a ghost and thought it could be a neat twist on Twilight. I also like that my Bella has a lot of similar qualities as book Bella, but my Bella is a bit more spunky and a heroine. She doesn't see herself that way, but she is.
Where did you get inspiration?
I grew up in the town where part of the park is located (it spans two counties in NW Georgia) and grew up with the Old Green Eyes ghost story and since Edward had green eyes as a human, it was a plot bunny waiting to happen. Also, Edward in a military uniform makes a nice visual.
What do you think is the BEST thing about your fic?
All of the locations in the story are real places you can visit--restaurants, stores, parks, caverns, cemetery, campus buildings, etc. Also, the haunted places are sites that are said to be haunted in real life so if you're a ghost hunter or have an affinity for the supernatural, you can use my story as a second-hand guide to Chattanooga ghosts. I used ghosts that exist in local lore and gave them Twilight names and at the beginning of most of the chapters, I quote articles pertaining to the ghosts. Green Eyes is the most famous, but there is the Lady in White, Col. Clift, and nameless ghosts that lurk around town such as on the UTC campus. Brock Hall (where the history dept & Carlisle's office is located) was built above what used to be a jail, an execution yard & a medical building that operated a black market for body parts.