by
Cath Talarico knows a mistake when she makes it, and God knows she's made her share. So many, in fact, that this Chicago girl knows London is her last, best shot at starting over. But bad habits are hard to break, and soon Cath finds herself back where she has vowed never to go . . . in the bed of a man who is all kinds of wrong: too rich, too classy, too uptight for a free-spirited troublemaker like her.

Nev Chamberlain feels trapped and miserable in his family's banking empire. But beneath his pinstripes is an artist and bohemian struggling to break free and lose control. Mary Catherine—even her name turns him on—with her tattoos, her secrets, and her gamine, sex-starved body, unleashes all kinds of fantasies.

When blue blood mixes with bad blood, can a couple that is definitely wrong for each other ever be perfectly right? And with a little luck and a lot of love, can they make last night last a lifetime?
She is a good girl, formerly a bad girl. How does she do it?
By doing the opposite of whatever her instincts tell her.
I love finding stuff by people I probably never would have looked at without a little push. Twitter, for me, is how I find authors and books that I want to read and that is how I found out about this one.
Ruthie Knox writes us a fabulous story about a woman, living in London, who has been through a lot in her young life and sees everything she's done so far as mistakes. Her way of ensuring that she does not fall into the trap of her former lifestyle is to chose not to do anything:
NO dates.
NO going out.
NO fun.
Just work and exist.
She is a charming female character that is not whiny and is spunky and just fun !
Enter the main male (whose name I will not reveal because it might spoil the fun of the start of the book). He is perfect! Sweet, charming, hot, sexy, flattering--it gets to the point where after a while you wonder if this guy has any flaws...then you get to meet his mother.
What I like about this book
: oh, there are so many many things!
Great characters, an interesting story line, sex that makes you wanna beg her for more--
just an overall good, sweet romance that makes you sigh with happiness throughout.
So who would love this book?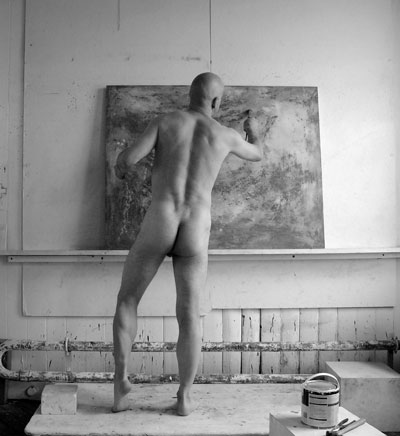 IF you like a good sweet romance without a ton of angst.
IF you like a good guy who is hot and sweet (sorry, Sarah, this one is too nice for your tastes).
IF you like a spunky female character who has some growing to do.
IF you are looking for a hot read.
This one's for you!
This is one of those books that lives up to its reviews. Everyone I know that has read it says,
"OOOHH, I loved that one! It's really good !"
Then they say go read her other book,
Ride with Me
(and that is another review for another day *fans self*).