Disclaimer: Please note that we from SYTYCW haven't read the stories we mention in Undiscovered Gems (at least not all of them). This here is mainly an opportunity for authors to pimp their stories. =)
~~~~~~~~~~~~~~~~~~~~~~~~~~~~~~~~~~~~~~~~~~~~~~~~~~~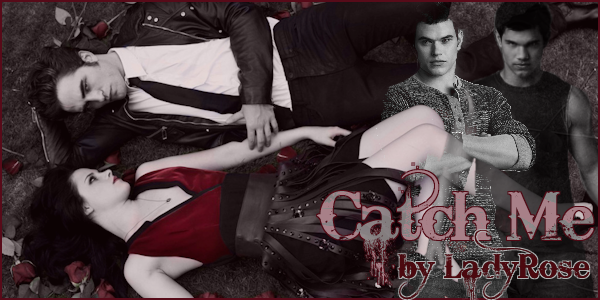 Summary :
"My name is Bella Swan. This is the story of my freefall into hell without any chance of capture."
Bella is miserable in her abusive relationship but feels she has no escape and no where to turn. Her older brother Emmett has always been close but with the introduction of his new roommate Edward Cullen, Bella feels even more hopeless in her future. Can anyone catch Bella before she slips too far out of reach?
Rating: NC-17 for strong language, physical abuse, sex without full consent and of course, the good stuff, sexual scenes!
Why should I (the reader) read your story?My aim has been to keep my story not only flowing but with the odd twists and turns that the reader may not expect. I have tried to balance fluffy romance with some heated angst to keep it from being too cliche or stomach churning. I have tried to make this fic as real to life as possible. I care about my characters so I want them to come accross well and put the effort in to making that happen. I have a really stupid sense of humor so it was impossible for me to keep this fic completely heavy and drama filled, just not me. So there are a couple of chapters which are simply for fun and to make my readers laugh and take a break from the angsty goodness! I still think that no one is completely sure where I am heading with this fic and I like that. No one can guess the ending yet and I know for a fact that they have no idea what I have in store on the way there! *evil laugh*
Where did you get inspiration?I actually drew inspiration from my past. This is based very loosly on a previous relationship of my own and steams of the fantasy of my knight in shining armour coming to whisk me away from the hole that I was in. It is obviously dramatised quite a bit, but doesn't every woman have that fantasy of her hero coming to save her and show her how to be happy?
What do you think is the BEST thing about your fic?
I like to think that the realism in the fic is one of it's best qualities. I don't have things happening easily. Many people have said that my Bella's reactions to what is happening are true to life. Some don't understand them, but those who can relate to her situation agree with how I have her. I didnt want my story to be too romanced and easy-where her hero arrives, she is instantly in love and it is that easy. I also hope that the humor I have added, makes my fic more interesting too. I know it is a serious subject and filled with angst, but come on, a girl needs to laugh her ass off now and again. There is that light within the dark which I hope is another great quality.